We deliver breathtaking videos - right where others reach their limits.


Boring flyovers, blunt panoramic views, bulky drone equipment – that's not our business.

We provide unique footage with unprecedented dynamics. Expect your video to be an amazing experience: close, fast, intense.

Our flying cameras are carried by racing class quadcopters. Owing to their agility we can move closer to the object and allow spectacular vantage points.
"These video systems are powered by adrenaline."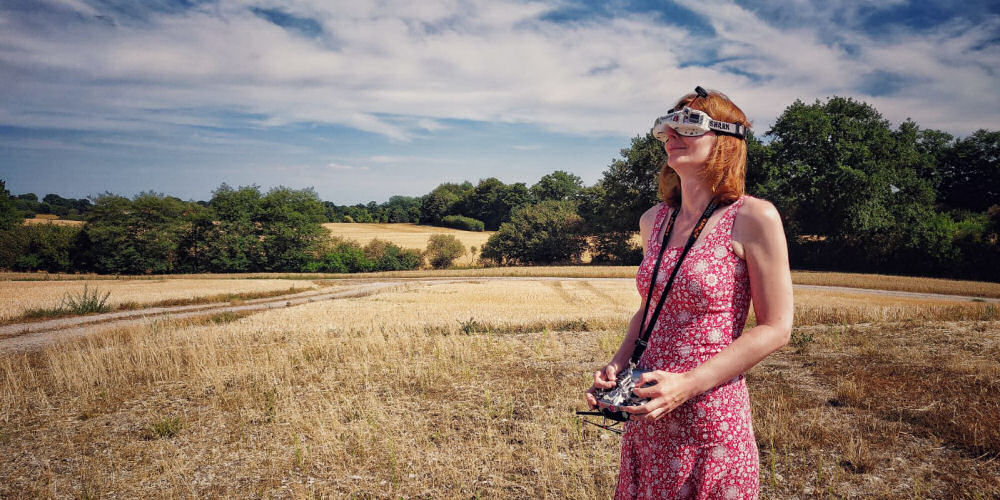 We don't fly drones. Classical drones are equipped with a high level of autonomy in order to ensure a safe flight even for the non-proficient pilot . This autonomy restricts the maneuvers that are attainable by the drone and leads to a limited field of applications.
Our video quadcopters are free of autonomy and retain an unrestricted control by the pilot. That's how we can record breathtaking videos with unique dynamics and agility – but it requires highly skilled pilots.
The difference lies in our hardware. All our video quadcopters are custom built developments, built by professional race-copter pilots, optimized for low weight, durability and high performance. This technology can easily surpass hurdles that are real limits for classical drones.
FAST
Perectly suited for shooting close-ups of fast moving objects. Due to their high speeds our cameras will get to the object of interest in no time.
LIGHT
Our lightest flyers come at less than 250 grams, so we can operate even in sensible areas without the need for complex official approvals but with uncompromised video quality and long range.
AGILE
With thurst-to-weight ratios of up to 10x, our quadcopters allow maneuvers which classical video drones may not dream of, allowing for fantastic camera perspectives.
CLEVER
Our flying cameras are being controlled manually, by professional race pilots – not by computers. That's how we can operate in complex environments, make real-time decisions, come closer to the object and be fully independent of GPS or cellular data coverage.
FOCUSED
The silky smooth footage up to 4k even at highest speeds is available instantly after landing. Thanks to the latency-free live video feed during the flight you can see what you'll get.
EFFICIENT
Racing class quadcopter technology guarantees high efficiency in production – we leave competition behind by being faster in the air and back on the ground.
Visit our YouTube channel to find other inspiring examples of our work.
Do you need dynamic breathtaking footage from unique perspectives? Get in touch with us today.